ZHS Resource Officer Raising Money for Grant Hickman Scholarship Fund
Chris Lacy on 11/07/2017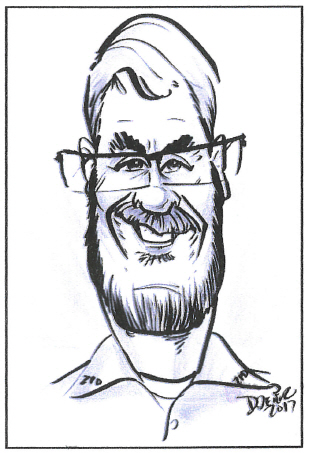 Officer Tom Landerman, resource officer at ZHS, is among the 16 Zanesville Police Department officers granted permission by Chief Tony Coury to raise funds for charity during "No-Shave November."
ZPD has never permitted facial hair since the department's creation in 1889.
Officer Landerman (projected finished product shown above) has worked at ZHS since 2015. He will be raising funds for The Grant Hickman Memorial Scholarship Fund.
His efforts are (so far) sponsored by Kendrick Excavating, Riesbeck's Food Markets, Stewart Plumbing, Yellow Phoenix, Domino's, Modem Glass, Tile & Paint, and The Appleman Family.
Donations may be made to the Zanesville Police Department, or to Mrs. Darlene Baker at ZHS.