Donation made to the ABC Wilson Fund in memory of Tom Morehouse
Posted by Heather Sands on 03/24/2017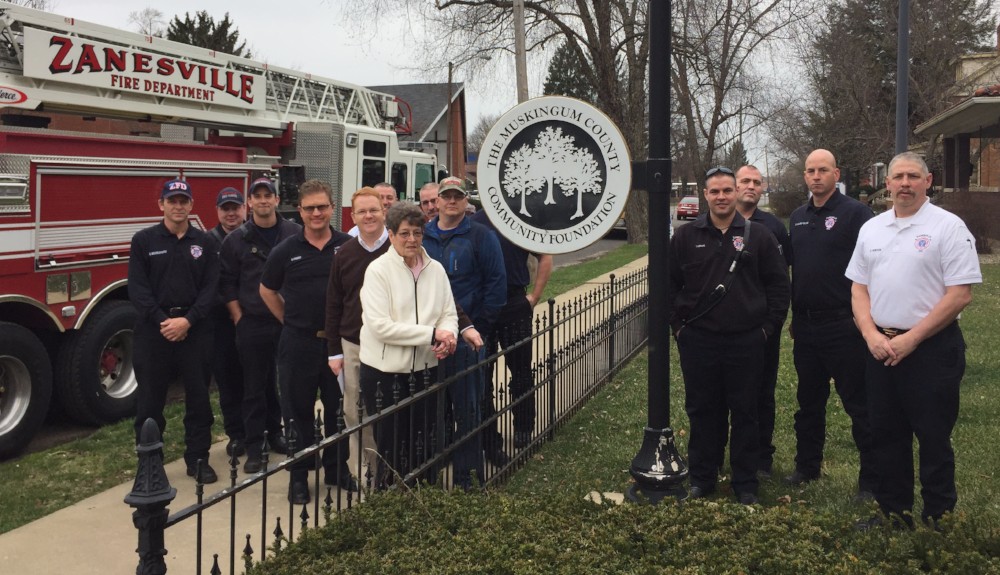 Zanesville firefighters presented a donation to MCCF's ABC Wilson Fund on March 6, 2017. It's in memory of Tom Morehouse, a retired fireman who recently passed away.
The fund provides support to the ABC Wilson fund, which provides free smoke detectors to the community. Firefighters were joined for the presentation by Mrs. Tom (Shirley) Morehouse and MCCF CEO Brian Wagner.
Click here to make a donation to the ABC Wilson Fund in memory of Tom Morehouse.