Ohio College Guides Open "Take a Book, Leave a Book" in Scholarship Central
Posted on 10/30/2014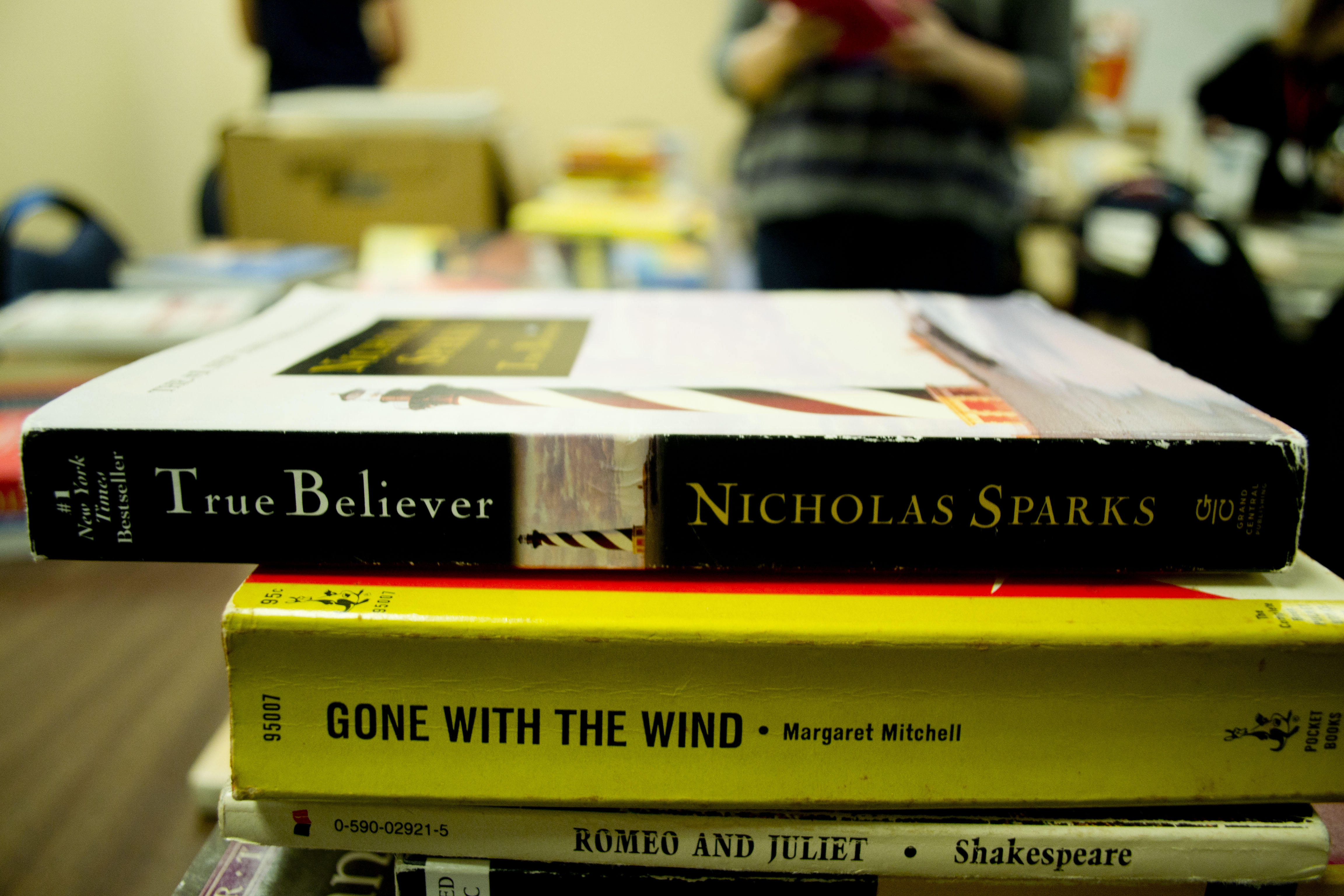 The AmeriCorps Ohio College Guides at the Muskingum County Community Foundation had a book drive to supplement a new "Take a Book, Leave a Book" at Scholarship Central. The book drive was held in local schools and businesses from October 1st through 24th, with the opening reception held October 25th at Scholarship Central (534 Putnam Avenue Zanesville, Ohio). This project was designed to supplement the lack of bookstores in our area, and to potentially offset textbook costs. All types of books were accepted, although the main focus was to help students trade in their gently used textbooks for ones they could use for that semester. This was the first year for the event.
The Ohio College Guides would like to thank The Muskingum County Community Foundation, The Community Youth Foundation, John McIntire Library, Foxfire Schools, Mock Woodworking, and all of the other volunteers and donors for their support in this event. Donations are still being accepted at the Muskingum County Community Foundation.
All are encouraged to come and see the new installation, and pick up a book or two to enjoy.
The AmeriCorps Ohio College Guides of Scholarship Central--Jordan House, Sam Satterfield, Levi Funk, and Emily Crist--are placed in local high schools to help students with the college admissions process or with a plan for after high school. Questions, ideas, or appointments can be set up by calling 740.453.5192 or by emailing scholarshipcentral@mccf.org.