Ohio College Guide Recognized for Service
Posted on 04/21/2014
Katie McCarty, AmeriCorps Ohio College Guide at Scholarship Central, was named "Remarkable Woman of the Future" at the John and Annie Glenn Museum Foundation's Remarkable Women: Past, Present, Future event on March 8, 2014. Created to honor Annie Glenn and her legacy of community service, the event celebrates local women of the past, present, and future who dedicate themselves to giving back. Other honorees included Remarkable Woman of the Present Dorothy Montgomery and Remarkable Woman of the Past Dolly Grey.
Katie's two years of service at John Glenn High School and Scholarship Central earned her the Remarkable Woman title. As an Ohio College Guide, Katie helps local students plan for college and prepare for careers. She has also coordinated several community service projects, including a care package drive for deployed soldiers and a September 11 Remembrance Luncheon for first responders. Scholarship Central Director Heather Sands shared a tribute to Katie at the event. "She goes above and beyond," Sands said. "We can feel good about the future of our community with young people like Katie involved in it."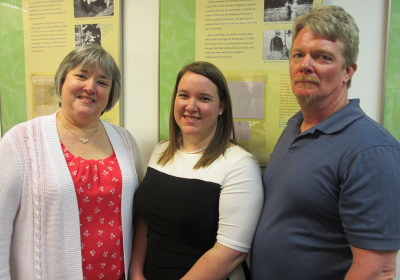 Katie is a Tri-Valley High School graduate and earned a Bachelor's Degree in Art from Ohio University in June 2011. Katie is the daughter of Jennifer and Frank McCarty of Adamsville (pictured on the left at the award ceremony).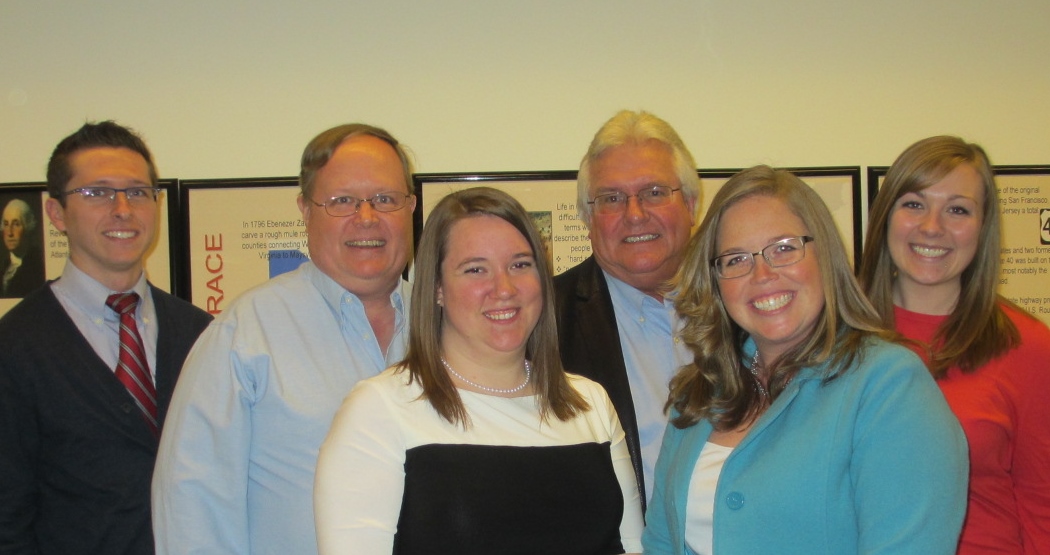 Pictured above from left to right are: Coulton Waite, Chris Lacy, Katie McCarty, David Mitzel, Heather Sands and Alex Sherman.