2013 Bucci-Dietz Scholarship Awarded to Justine Murasky and Zane Prindle
Posted by Chris Lacy on 07/22/2013
The Ronna Bucci and Dr. Charles Dietz Art Endowment Scholarship Selection Committee is pleased to announce that Justine Murasky, a member of the Maysville High School Class of 2013, and Zane Prindle, a member of the Bishop Rosecrans High School Class of 2013, have been selected as this year's scholarship recipients. Both recipients were presented with the $500 scholarship at their school awards ceremony in May, and also received a framed sample of Ronna Bucci's art and writing and a book of art and poems by Dr. Dietz.
The Ronna Bucci and Dr. Charles Dietz Art Endowment Fund was established in memory and honor of Ronna Bucci and Dr. Charles Dietz, and provides for the awarding of one scholarship annually to a qualified graduate of a Muskingum County high school. Each candidate must be a student pursuing a degree in the visual arts field at a college, university, or institute, and must be nominated by his/her art teacher. The recipient is selected after careful consideration of the artistic achievements, artistic potential, academic ability, dependability, responsibility, motivation, and recommendations for each nominee.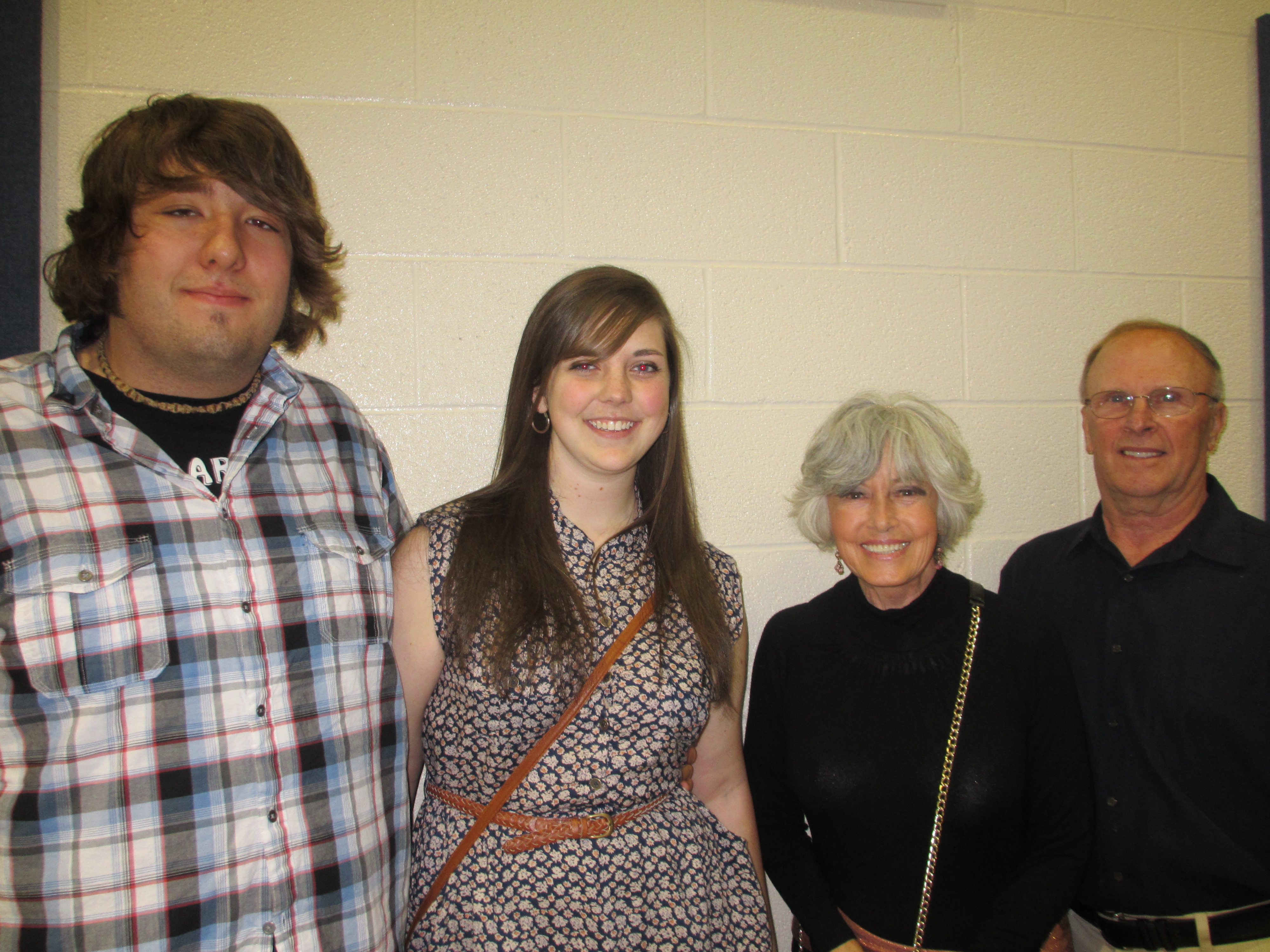 2013 Bucci-Dietz Scholarship recipients
Zane Prindle and Justine Murasky with Ron and Mary Ann Bucci.

Justine Murasky is a 2013 graduate at Maysville planning to major in Animation with a minor in Media Studies. She will enroll at Columbus College of Art and Design, in the fall. Justine is the daughter of Michael and Penny Murasky of Roseville. She was nominated for this award by her English teacher Cynthia Rucker.
A 2013 graduate at Bishop Rosecrans, Zane Prindle is the son of Jeff and Kim Prindle of Zanesville. He will enroll at School of the Art Institute of Chicago in the fall with a major in Studio Arts and Animation. Zane was nominated for this award by his art instructor Ms. Martha Zellar.
Individuals seeking information about scholarships or wishing to make contributions to support local scholarships may contact The Muskingum County Community Foundation, Scholarship Central Program, 534 Putnam Avenue, Zanesville, Ohio 43701, call (740) 453-5192 or email scholarshipcentral@mccf.org.