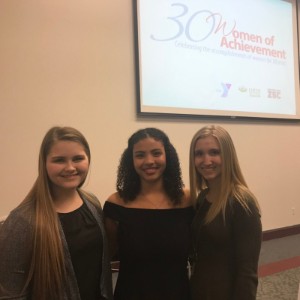 CYF has held Youth Grant Competitions every spring since 2013, awarding a total of $8,750 to area youth projects and organizations. The Youth Grant Competition allows members to learn about the grant-making process. CYF members are responsible for raising funds to support the awards before reviewing and selecting grant winners.
In 2015 CYF fulfilled a five-year $5,000 pledge to the Muskingum Recreation Center.
For the 2009-2010 school year, the Youth Foundation provided funds to McIntire Munson Elementary and Care Team Collaborative through its grant competition.

The Youth Foundation also has provided financial support to the Muskingum Family Y's annual Women of Achievement program, recognizing local women for outstanding contributions to our community. Each year, the Youth Foundation selects a young woman under 18 years of age for the Bright Futures Award.
For more information about CYF grants, please contact MCCF by calling (740) 453-5192.
---
Masthead Photo: Marco Adornetto working with students from the GEAR UP Summer Academy in 2008.