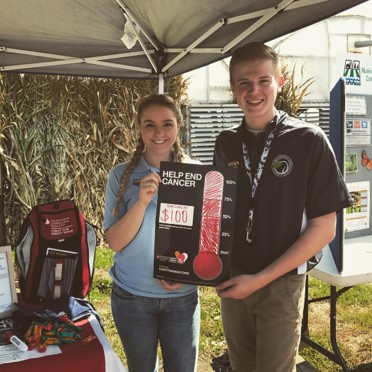 In the fall, all high school students who attend Muskingum County high schools, and home schooled students who live in Muskingum County, are eligible to apply for the Community Youth Foundation. The application for membership is available online only. Membership preference is given to freshmen and sophomores. Once selected, students remain on the Youth Foundation until they graduate by meeting participation requirements.
Members of the Community Youth Foundation complete service projects, distribute grants, decide upon local scholarship winners and have fun by going through teambuilding and leadership activities with other youth in Muskingum County.
For more information about applying for the Community Youth Foundation, please contact MCCF by calling (740) 453-5192.
---
Masthead Photo: Marco Adornetto working with students from the GEAR UP Summer Academy in 2008.