Homes for Furry Friends
Please join us for a special adoption event at The Animal Shelter of Muskingum County. During this event, if you adopt a dog or cat you may receive a locally-made doghouse or cat box.
The event will take place on Saturday, April, 18, 2015 from 10 a.m.-1 p.m. at The Animal Shelter of Muskingum County located at 1430 Newark Road, Zanesville, Ohio. The doghouses and cat boxes will be on a first come first served basis.
Homes for Furry Friends is an opportunity to give a dog or cat a good home while receiving a doghouse or cat box made by the Carpentry students of the Mid-East Career and Technology Centers, AmeriCorps members, and other volunteers. The event is a collaboration among The Animal Shelter of Muskingum County, AmeriCorps, the Veterans' Club and Pathways to Engineering program from Zane State College, Mid-East Career and Technology Centers, Scholarship Central, and The Muskingum County Community Foundation.
---
CYF Announces 2015 Youth Grant Competition
The Muskingum County Community Youth Foundation (CYF) is now accepting applications for its 2015 CYF Youth Grant Competition.
The annual Youth Grant Competition gives CYF members an opportunity to learn about the grantmaking process. CYF members have been responsible for fundraising, and they will also review the applications and select a grant winner or winners.
Grant requests may be submitted by local nonprofit organizations serving youth. Applications must be for a youth program or project, not an individual. In last year's competition CYF awarded grants totaling $1,500 to four area youth organizations. This year up to $2,000 will be awarded.
Applications will be accepted online only. The application deadline is Noon on Friday, April 10, 2015. Download press release. 
---
Register for the June 13, 2015 Test ACT Prep Class Starting April 26th
Register for the ACT Prep class that begins Sunday, April 26th. This class will prepare students for the June 13, 2015 ACT test. 
You can register by visiting the Scholarship Central office or mailing your registration paperwork and deposit to us. A $20 deposit and a completed Scholarship Central Questionnaire are required to hold a spot in the class.
Registration with Scholarship Central for the Prep Class starts on Wednesday April 1, 2015 and ends on Friday April 24, 2015 or when the class is full.
Sessions will be held on the following Sundays:
April 26, May 3, 10, 17 and 31.
        5 - 6:30 p.m.**
 
**Class times may change based on student participation 
For full details, visit the Scholarship Central web site.
---
Support for the
AmeriCorps Ohio College Guide program
provided by: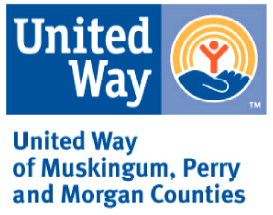 ---
Welcome to the Muskingum County Community Foundation (MCCF) mobile site.
As we celebrate our 27th Anniversary, we are proud to serve Muskingum County in a unique way-providing residents the ability to maximize their charitable giving to benefit our community for years to come, as well as helping students achieve their educational goals.
Take a look around our mobile site for the most important information regarding our work. If you need additional information, visit our full site.
534 Putnam Ave.
Zanesville, OH 43701

Monday-Friday 8:30 a.m. - 5 p.m.