The Muskingum County Community Foundation, Scholarship Central and GEAR UP hold special events throughout the year, including fundraisers, donor recognition, and educational events. We are also looking for ways to increase awareness of our programs in the community.
Information regarding sponsorship of events and publications for MCCF and related projects will be posted as available. Please contact us by calling (740) 453-5192 or by e-mail at giving@mccf.org if you would like to be considered as a sponsor. Our staff will help you identify a sponsorship opportunity that best serves your interests and our community.
Please visit the Scholarship Central/GEAR UP Donors page for information about sponsoring events, printed materials, etc.
If you would like to make a contribution to the Community Foundation, Scholarship Central, or GEAR UP now, please visit our online donation page.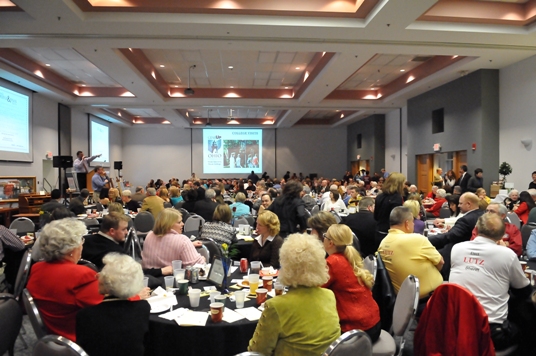 Each year, the Community Foundation hosts a Groundhog Day Celebration at the Ohio University-Zanesville/Zane State Campus Center. Proceeds from the event benefit local charitable projects. (Photo by Sam Osborn, Osborn Photography)