Meet the Ohio College Guides at Scholarship Central!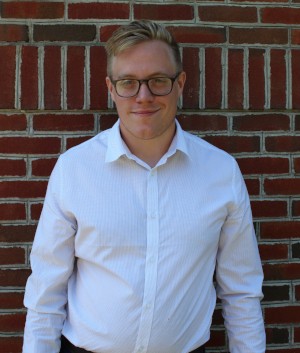 Ben Raines
Ohio State University Graduate
Summer 2012 - Economics
Zanesville High School Graduate
Ben graduated from The Ohio State University in June of 2012 with a Bachelor's Degree in Economics and a minor in Entrepreneurship. He is excited to serve as an AmeriCorps Ohio College Guide and help the students of Muskingum County access the resources they need to reach their career and personal goals after high school. Ben is looking forward to launching a career in Non-Profit management and eventually pursuing a Master of Public Administration Degree.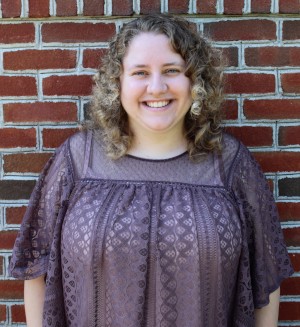 Andrea Polen
Northern Kentucky University Graduate
Spring 2014-Anthropology, minor in Ancient Civilizations and Celtic Studies
Tri-Valley High School Graduate
Andrea graduated cum laude from Northern Kentucky University in May of 2014 with a Bachelor of Arts in Anthropology and a double minor in Celtic Studies and Ancient Civilizations. Andrea hopes to further her passion for helping others by seeking a career in college admissions. Through her personal experiences within college and understanding the realities of life after school, she hopes to be a strong source of guidance for high schoolers. She is excited to serve as an AmeriCorps Ohio College Guide, where she hopes to help students discover and pursue their dreams for life after high school.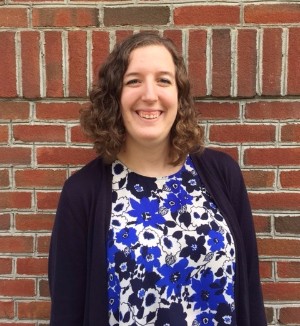 Christy Rahrig
Bowling Green State University Graduate
Spring 2014 - Creative Writing; minor in Journalism
Otsego High School Graduate
Christy graduated from Bowling Green State University with a Bachelor of Fine Arts in Creative Writing and a minor in Journalism.  She is looking forward to working with her fellow Ohio College Guides in Muskingum County and watching the progress of the students she will work with this year.  She is excited to be the voice of encouragement when a student needs it most.  After serving with AmeriCorps, Christy plans to attend graduate school to pursue a Master's Degree in College Student Personnel in the hopes of working in a student affairs program at a college or university.
The Guides perform the following duties:
Assist students in making a post-secondary education plan
Provide college and career information to students and families
Help to facilitate information sessions and programs for students and parents
Present classroom workshops to students
Assist students with their college applications
Plan and chaperone college visits
Assist students and families with the financial aid process
Identify students who may be eligible for scholarships
Maintain current college applications and/or website information for applications
Conduct official ACT practice tests and workshops for juniors and seniors; make sure students know of upcoming opportunities to attend practice sessions in the county; (i.e. help with PLAN and PSAT tests)
Assist students with scholarship searches and applications
Help with school financial aid night, FAFSA questions and college option nights
Provide self-directed interest inventories to guide student's career and post-secondary goals
Provide timelines and "roadmaps" for seniors to follow so that they are ready to choose their college, gain acceptance to the college of their choice, submit their FAFSA in a timely manner and know that they are fulfilling all of the requirements for graduation and matriculation at the college of their choice
Serve students to facilitate any post-secondary education options or dual-credit options (and resulting paperwork) that they may desire to take as juniors or seniors
Maintain regular office hours/days at the Scholarship Central Resource Center as well as their assigned schools
Serve assigned middle schools to offer early awareness activities and counseling
Support for the
AmeriCorps Ohio College Guide program
provided by: