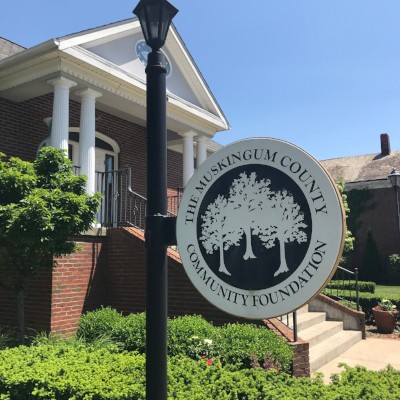 The Muskingum County Community Foundation manages a collection of nearly 300 funds that benefit a variety of local projects and organizations.
If you are interested in making a donation to an existing fund, please visit our Donate to an Established Fund page.
If you would like information about establishing a fund, email us at giving@mccf.org.
List of Funds

A B C D E F G H I J K L M N O P Q R S T U V W X Y Z
Fund Name
Use of Fund
A
 
Adams Family Donor Advised Fund
Donor Advised
Allwell Behavioral Health Services Endowment Fund
Prevention & Wellness
Walter Anderson Fund
Muskingum County Senior Services Advisory Council, Inc.
Animal Shelter Society Endowment Fund
Muskingum County Animal Shelter Society
Arts Council of Muskingum County Pass Through Fund
Arts Council of Muskingum County
Ashley Cordial Memorial Scholarship Endowment Fund
West Muskingum High School Students
Ashley Cordial Memorial Scholarship Fund
West Muskingum High School Students
Josh Atwell Memorial Scholarship Pass Thru Fund
Provide scholarships to Philo High School graduates who are going into the social work or mental health fields
Return to top
 
B
 
Ballas Family Fund
MCCF Operating Endowment Fund
Bar G Oil and Gas LTD Scholarship Fund
Scholarships for graduating seniors from Mid-East Technology Center in Zanesville who are enrolled in Zane State College
K.C. "Lunchbox" Barrett Memorial Pass thru Fund
Support families who have suffered a loss via suicide
Margaret Carol Barringer Scholarship Fund
Scholarships
The Barry Family Charitable Fund
Donor Advised - Public, educational and charitable needs
The Roger Bates Scholarship Fund
Scholarship for East Muskingum students
The Sue Bates Scholarship Fund
Scholarships
Gracie Bateson Memorial Scholarship Fund
College Scholarships
Lester E. and Grace A. Baughman Fund
Frazeysburg Presbyterian Church
Beckwith Farm Scholarship Fund
Scholarship Awards to Franklin Local School District graduates pursuing nursing or teaching degrees
Bethesda Health Foundation Endowment Fund
Genesis Healthcare System
Big Fish Folklife Pass through Fund
Operating support for Big Fish Folklife
Lee and Vicci Biles Charitable Fund
Donor Advised
Betty Y. Black Family Donor Advised Endowment Fund
Donor Advised
Betty Y. Black Family Endowment Fund
Alfred S. Carr Center, Genesis Healthcare System for Hospice, The Wilds, Meadow Farm United Methodist Church
Donald and Betty Black Family Fund
MCCF Operating Endowment Fund
Nancy Straker Black Fund in Memory of Lee Anne Sturtz
Donor Advised
Thomas Black Fund
Wildlife education
The Ronna Bucci and Dr. Charles Dietz Art Endowment Fund
Scholarships and awards for visual and performing artists in Muskingum County
Butterfield & Phillips Memorial Scholarship Fund
Zane State College scholarships
Return to top
 
C
 
The Forest M. and Meryl C. Cale Scholarship Fund
Muskingum County Scholarships
Joan and Jim Cameron Family Donor Advised Endowment Fund
Donor Advised
Joan and Jim Cameron Family Fund
MCCF Operating Endowment Fund
Canal Park Maintenance Endowment Fund
Supports the Lock 10 Canal Park
Canal Park Maintenance Pass thru Fund
Supports the Lock 10 Canal Park
Alfred S. Carr Center Endowment Fund
Supports the Alfred S. Carr Center
Camp Milestone Fund
Camp Milestone
The Dan Carskadden Family Fund
MCCF Operating Endowment Fund
Bernice E. Cather Memorial Fund
Duncan Falls Baptist Church
Century National Bank Endowment Fund
Projects for low/moderate income people or families, MCCF Operating Fund
Dr. & Mrs. Charles Cerney Charitable Remainder Annuity Trust
Non-funded literary, art, and music enrichment programs in Muskingum County public schools
Chaco Foundation Endowment Fund
Support for Educational Programs
Chaco Foundation Pass Through Fund
Support for Educational Programs
Chandlersville School Building Association Pass Through Fund
Chandlersville School Building Association
Cherry Family Charitable Fund Endowed Donor Advised Fund
Support local churches and groups working to conserve the land & the biological diversity of the Appalachian foothills
Cherry Family Charitable Fund Pass through Donor Advised Fund
Support local churches and groups working to conserve the land & the biological diversity of the Appalachian foothills
Howard Chandler Christy Documentary Pass Through Fund
Howard Chandler Christy Documentary Project
Ryan Church Memorial Fund
Scholarships for students in Maysville School District
Clark/Rowe & Associates Education Fund
Donor Advised
Coconis Family Endowment Fund
MCCF Unrestricted Endowment Fund
Dean and Donna Cole Family Fund
MCCF Unrestricted Endowment Fund
Dean and Donna Cole Fund
United Way Endowment Fund, Ohio District Kiwanis Foundation, Ohio State University Alumni Club of Muskingum County Scholarship Fund
College Access Advisor Scholarship Fund
Scholarships awarded at Scholarship Central's College Night
College Night Scholarship Fund
Scholarships awarded at Scholarship Central's College Night
Community Youth Foundation Fund
Community Youth Foundation projects and service projects, service learning grants
Community Youth Foundation Pass-Through Fund
Community Youth Foundation projects and service projects, service learning grants
Marc Cooper Education Fund
Scholarships to Muskingum College, Zane State or Ohio University-Zanesville, Children's Department at Muskingum County Library System
The Jenny Cornelius & Susan Mahoney Memorial Scholarship Fund
Scholarship for East Muskingum Students
The Cornerstone Fund
Community Benefit
Gloria Crooks Memorial Fund
Administrative Assistants (Secretarial) Scholarships
Martin and Beth Curtis Family Fund
MCCF Unrestricted Endowment Fund
Return to top
 
D
 
Michael K DeSelm Scholarship
Scholarship for graduate of John Glenn High School
E. N. Dix Education Fund
Grace United Methodist Church Education Fund, Scholarships, and Donor Advised
The John and Susan (Rose) Dorr Endowment Fund
Educational programs benefiting Zanesville or Maysville School Districts as well as support of economic development in Muskingum County
The John and Susan (Rose) Dorr Scholarship Fund
Scholarship(s) for Muskingum County high school graduate and resident for college, university, or trade school Frank and Amy Dosch Endowment Fund
Frank and Amy Dosch Endowment Fund
MCCF Unrestricted Endowment Fund
Frank and Amy Dosch Fund
Grace United Methodist Church Endowment Fund
Jared and Sarah Dosch Endowment Fund
MCCF General Fund
The Jack Downing Family Fund
MCCF Operating Endowment Fund
Jack and Joann Downing Fund
MCCF General Fund
Dresden Area Foundation Fund
Dresden area projects
Dresden Area Pass-Through Fund
Dresden area projects
Return to top
 
E
 
The John Earhart Memorial Fund
Scholarships

East Muskingum Fund

The Crossroads Campaign

East Muskingum Student Endowment Fund
East Muskingum Student Endowment

East Muskingum Student Endowment General Fund

East Muskingum Student Endowment
East Muskingum Student Endowment Pass Thru Fund

East Muskingum Student Endowment

Eastside Community Ministry Endowment Fund
Eastside Community Ministry

Eaton Drone Concert Fund

Orchestral concerts of classical and standard music during the Autumn and Winter months

Eight Keys Foundation Endowment Fund
To establish the Eight Keys Foundation Fund
Eight Keys Foundation Pass Through Fun
Support programs, projects and capital improvements in and round Muskingum County with emphasis on the Village of Dresden, OH through the Eight Keys Foundation PTF
Electrics Turf Fund
Purchase and installation of synthetic turf at Sam Hatfield Stadium in Duncan Falls, Ohio
Beulah Buchanan Evans Charitable Fund
Scholarships for Muskingum County Students
Return to top
 
F
 
Fairview Community Church Cemetery Endowment Fund
Cemetery maintenance
The Falls Elementary Home and School League Endowment Fund
Falls Elementary Home and School League
The Falls Elementary Home and School League Pass-Through Fund
Falls Elementary Home and School League
Robert & Leona Fellers Educational Endowment
Muskingum College and Zane State College scholarships
Robert E. and Leona L. Fellers Family Fund
MCCF Operating Endowment Fund
Fieldhouse Foundation Endowment Fund
Field of Dreams Project
Fink Family Fund
MCCF Operating Endowment Fund
Harley Flack Memorial Fund
Zanesville Community Center
Oliver Flanagan Scholarship Fund
Text book scholarships for Muskingum County students to be distributed by Community Youth Foundation
Forever Dads Legacy Fund
Support for Forever Dads Organization
Foundation Council Endowment Fund
Foundation Council projects and grants
Foundation Council Pass-Through Fund
Foundation Council projects and grants
Arlin and Jean Frame Donor Advised Fund
Donor Advised
Emmett J. France Fund
St. Luke Lutheran Church, E.L.C.A. Missions,
E.L.C.A. World Hunger, Lutheran Social
Services of Central Ohio, United Way of
Muskingum, Perry and Morgan Counties for
distribution to the Muskingum County Salvation
Army, Muskingum County Boy Scouts of
America, Muskingum County Heart of Ohio
Girl Scouts, Big Brothers/Big Sisters of
Zanesville, Inc., United Way of Muskingum,
Morgan and Perry Counties, Capital University,
The Bethesda Health Foundation, Muskingum
Respiratory Care Association, Good
Samaritan Medical Center Foundation,
Muskingum Area Technical College
(Zane State) Foundation, Muskingum County
Community Foundation, Muskingum County
Animal Shelter Society, Alfred S. Carr Center,
American Institute for Cancer Research,
Habitat for Humanity
Franklin Local School District Fund
Franklin Local Schools
Funk Bethesda Endowment Fund
Bethesda Hospital
Mary Vashti Funk Endowment Fund
MCCF Operating Fund and Community Projects
Funk Endowment Fund
MCCF Operating Expenses
Funk Ohio University-Zanesville Endowment Fund
Ohio University-Zanesville Unrestricted Fund
Funk YWCA Endowment Fund
YWCA Unrestricted
Return to top
 
G
 
Jane Linn Gale Helen Purcell Home Fund
Helen Purcell Home
Jane Linn Gale Pioneer and Historical Society Fund
Pioneer and Historical Society
Jane Linn Gale Trinity United Presbyterian Church Fund
Trinity United Presbyterian Church
Holland and Betty Gary Endowment Fund
Pioneer and Historical Society
The Gateway to Health/Field of Dreams Pass-Through Fund
Designated
GEAR UP Pass-Through Fund
Educational
Katherine Allen Gerber Memorial Scholarship Endowment Fund
Scholarships ZHS Senior with World Language Dept. Award or other ZHS Foreign Language Seniors
R. William and Emilie Geyer Family Fund
MCCF Operating Endowment Fund
Gordon E. & Virginia L. Gifford Charitable Fund
The Zanesville-Muskingum County General Health District
The Anne Gilbert Visual Arts Scholarship
Scholarships for Muskingum County Students pursuing visual arts degrees
Bob & Martha Glass Donor Advised Fund
Donor Advised
The John & Annie Glenn Museum Foundation Endowment Fund
John & Annie Glenn Museum Foundation
The John & Annie Glenn Appalachian Scholarship Endowment Fund
Scholarship for East Muskingum students
Bernard E. Goldstein Fund
Good Samaritan Medical Center Foundation,
Bethesda Health Foundation, MCCF
Unrestricted Fund, Southeastern Ohio
Symphony Orchestra, Muskingum County
Library, Muskingum College, The Wilds,
Zanesville Art Center, Ohio University-
Zanesville, Habitat for Humanity, Muskingum
County Council for Retarded Citizens,
Friends of WOSU, Ohio University for
WOUB-FM and TV, Ohio State Melton Center
Irene Goldstein Cultural Fund
Cultural Events in Muskingum County
Good Samaritan Hospice Fund
Hospice of Genesis Healthcare System
Good Samaritan Medical Center Foundation Fund
Genesis Healthcare System
 
 
Grace United Methodist Church Endowment Fund
Grace United Methodist Church
John C. and Hazel J. Graham Fund
MCCF General Fund
Return to top
 
H
 
Olaf Hanson & Olga Hanson Scholarship Fund
Scholarships for teaching degree students
The Jack Hazard Memorial Scholarship Fund
Scholarship for East Muskingum students
The Charles & Mary Lou Heck Educational Scholarship Fund
Scholarships
Help Me Grow Fund
Help Me Grow Organization working with young children
Violet and Ralph Hennessey Educational Scholarship Fund
Public educational and scholarship purposes
Marcia R. Herman Donor Advised Endowment Fund
Donor Advised
Grant Hickman Foundation Endowment Fund
Grant Hickman Foundation
Hickman Foundation Pass Through Fund
Scholarships
The Hillis Family Fund
MCCF Unrestricted Endowment Fund
Bob & Doris Hina Scholarship Fund
Scholarships for teaching degree students
Susan and Thomas Holdren Pass through Donor Advised Fund
In support of Charitable Activities in the State of Ohio
Huntington Bank Fund for the Future
MCCF Unrestricted Endowment Fund
Huntington Bank Scholarship Fund
Muskingum College Scholarships
Paul and Helen Hupp Endowment Fund
MCCF Operating Endowment Fund
Return to top
 
I
 
I AM a Warrior Pass through Fund
To support suicide prevention and provide support to those who have suffered the effects of suicide
J
 
Anita & Jerry Jackson Donor Advised Fund
For distributions to the Nelson T Gant Foundation and the MLK Jr. Scholarship Fund
Pamela Smith Jackson Memorial Scholarship Fund
Scholarships
Richard & Jane Johnson Endowment Fund
MCCF General Fund
Richard & Jane Johnson Wilds Endowment Fund
The Wilds
Tom Johnson Memorial Scholarship Endowment Fund
Scholarships for middle income graduating seniors from Zanesville/Muskingum County high schools who are student athletes in golf, bowling, or softball
Joint Service Club Fund
Donor Advised
Herb P. "Tim" Jones Music Scholarship Fund
Scholarships in music performance or music education at Muskingum or Ohio University
Marlene W. Jones Scholarship Fund
Scholarship
Arthur L. & Shirley L. Joseph Family Fund
MCCF Operating Endowment Fund
Rob Joseph Family Fund
Beth Abraham Synagogue
Jubilee Fund
Fellowship of Christ's Community Staff Support
Return to top
 
K
 
Coach Keller Memorial Athletic Scholarship Fund
Scholarships
Kessler Family Fund
MCCF Operating Endowment Fund
Kidzville Playground Fund
Kidzville Playground and equipment
James E. Killen Family Scholarship Fund
Scholarships for students at Columbus Grove Schools
Kincaid, Taylor and Geyer Endowment Fund
MCCF Operating Endowment Fund
The Martin Luther King, Jr. Scholarship Fund
Martin Luther King, Jr. Scholarship Program
The Martin Luther King, Jr. Spendable Fund
Pass-through Scholarships
Kirby, Mitchell, Montgomery & Spillman Endowment Fund
Ark Spring Baptist Church
Dr. William A. and M. Edna Knapp Family Fund
Putnam Restoration Fund & Pioneer Historical Society
George M. & Sandra M. Kopf Charitable Fund
MCCF Endowment Fund
George F. Kramer Donor Advised Fund
Donor Advised
George F. Kramer Scholarship Fund
Scholarships for students residing in Zanesville Metropolitan House Authority properties for post-secondary education
Krohn Family Fund
MCCF Unrestricted Endowment Fund
Return to top
 
L
 
Last Dollar Scholarship Fund
Scholarships
Howard and Norma Lavy Veterans Memorial Scholarship
Scholarships
Leadership Muskingum Endowment Fund
Leadership Muskingum program and projects
Charles S. & Aileen Leasure Endowment Fund
Grover Cleveland Middle School, MCCF Leasure Family Scholarships, Grace United Methodist Church, Bethesda Senior League, MATC Foundation, MCCF General Fund
Elry & Louisa Leasure Charitable Trust
Donor Advised
The Ms. M. A. Lewis Endowment Fund
The Falls Township Volunteer Fire Department
Milman & Helen Linn Endowment Fund
MCCF General Fund
Milman Linn Memorial Fund
MCCF General Fund
The Longaberger Foundation Endowment Fund
MCCF Unrestricted Endowment Fund
The Longaberger Quality of Life Endowment Fund
MCCF General Fund
Charles & Charlotte Love Education Fund
Ohio University-Zanesville and Muskingum College Scholarships
Charles & Charlotte Love Endowment Fund
Central Trinity United Methodist Church, cultural activities in Muskingum County, local humanitarian organizations, local historical preservation organizations, MCCF General Fund
Lutz, Hartman, Dunn Memorial Fund
Donor Advised - Community needs
Return to top
 
M
 
The Susan E. Mahoney Writing Award Scholarship Endowment Fund
Scholarship for East Muskingum students
George J. & Louise P. Matesich Charitable Fund
Scholarships for Rosecrans H.S. & Newark Catholic H.S.
John and Christine Matesich Confidential Pass through Fund
To support groups and organizations that support those less served
Matusek Family Endowment Fund
Animal protection and rescue in Morgan County
Matz Legacy Scholarship
Annual scholarshop awards to a Musk Co or contiguous county high school or high school graduate who is a resident of Muskingum county or contiguous county based on CF spending policy.
Maysville Alumni Foundation Endowment Fund
Maysville Schools
Maysville Alumni Foundation Pass-Through Fund
Maysville Schools
Maysville Education Foundation Endowment Fund
Maysville Schools
Maysville Education Foundation Pass-Through Fund
Maysville Schools
James W. McCandlish Memorial Scholarship Endowment Fund
Scholarships for the Zanesville High School Art Department Award winner and other selected Art/Graphic Design students
The Kathryn McCoach Scholarship Fund
Scholarship for East Muskingum students
MCCF Building Maintenance Endowment Fund
Building maintenance
MCCF General Fund
Competitive grants to nonprofit organizations, community needs
MCCF Operating Endowment Fund
MCCF Operating Expenses
MCCF Operating Fund
MCCF Operating expenses
MCCF Unrestricted Endowment Fund
MCCF General Fund
McCoy NM Express DA Fund
Donor Advised
Frank & Ruth McDonald Apostolic Scholarship Fund
Scholarships for Muskingum County residents who are members of the Apostolic Christian, Apostolic Gospel, Greater Apostolic Church of Christ, and Pentacostal Church of Christ who have been accepted into Apostolic Bible Colleges
Rachel McDonald Endowment Fund
Donor Advised and Scholarships
McHugh Family Fund
MCCF Operating Endowment Fund
Don McKendry Scholarship Fund
Scholarship for graduate of John Glenn High School
Debbie & Tim McLain Fund
MCCF General Fund
Gene Menhorn Athletic Scholarship Fund
Scholarships
The Julie Mesaros Educational Endowment Fund
Scholarships
The Mid-East Ohio Rescue and Restore Coalition Pass Through Fund
To support the production of a documentary about the Operations of the Mid-East Ohio Rescue and Restore Coalition
Jesse Miller Scholarship Fund
West Muskingum High School Senior Scholarships
Mitzel Family Donor Advised Charitable Fund
Donor Advised
David & Katherine Mitzel Family Fund
Donor Advised
David J. Moehrman Fund
Helen Purcell Home
Nancy Jane Montgomery Memorial Fund
Scholarships
Christopher P. Mooney Donor Advised Charitable Fund
Donor Advised
Morgan Education Foundation
Scholarships, awards, and support for Morgan County Education
The Muskingum Area Teachers of Mathematics Scholarship
Scholarship for person who is working as or to become a mathematics teacher. Must be enrolled in graduate mathematics classes.
Morgan Education Fund
Scholarships, awards, and support for Morgan County Education
Scott Moyer Family Fund
MCCF Unrestricted Endowment Fund
Muskingum County Academy of Medicine Fund
Donor Advised - Community/Schools
Muskingum County Bar Association Fund
Benefits Muskingum County Bar Association for its charitable purposes
Muskingum County Democratic Club Scholarship Endowment in Memory of Brenda A. Anderson
Scholarship awards for students pursuing a career in the public arena
Muskingum County Dog Park Pass Through Fund
Support Muskingum County Dog Park
Muskingum County Dog Warden & Adoption Center Pass Through Fund
Muskingum County Dog Warden & Adoption Center
Muskingum County Library Fund
Muskingum County Library System
Muskingum County Organ Transplant Fund
Financial assistance for organ transplant procedures
Muskingum Recreation Center Fund
Benefits the community through the construction of a recreational facility
Muskingum Recreational Trail Endowment Fund
Recreational Trail maintenance
Muskingum River Parkway Fund
Preservation of the Muskingum River Parkway
Return to top
 
N
 
Joe, Laura, & Paige Natalie Fund
Donor Advised
The Neurological Associates of Southeastern Ohio Donor Advised Fund
Donor Advised
The New Concord High School/John Glenn High School Alumni Scholarship Endowment
Scholarship for East Muskingum Students
Norwich Homecoming Association Scholarship
Scholarship for East Muskingum Students
Return to top
 
O
 
Ohio State University Alumni Club of Muskingum County Scholarship Fund
Scholarships for Muskingum County graduating seniors to attend The Ohio State University
Walter & Sarel Offinger Charitable Fund
Donor Advised
Walter & Sarel Offinger Community and Education Fund
The Wilds, MCCF General Fund, Muskingum College
Robert W., Sr. and Mary Jean Orr Family Fund
Market Street Baptist Church, Eastside Community Ministry, MCCF General Fund
Return to top
 
P
 
 
 
Pass-Through Fund
Designated Charities
Jack R. Pennybaker Scholarship Fund
Scholarships for students pursuing a career in law enforcement
William A. & Sharon D. Phillips Endowment Fund
MCCF Operating Endowment Fund
The Powelson Family Fund
Youth oriented projects
A. Porter Spirit of ZHS Fund
Scholarships to Zanesville High School students beginning in 2023
Project Relief Pass Through Fund
Construction of a new bathroom facility near the Hog Barn at the Muskingum County Fairgrounds
Putnam Underground Railroad Education Center Building Fund
Renovation and construction of Center
Putnam Underground Railroad Education Center Endowment Fund
Putnam Underground Railroad Education Center
Return to top
 
Q
 
R
 
Rambo Memorial Health Center Endowment Fund
Rambo Memorial Health Center
Randles Family Fund
MCCF Operating Endowment Fund
Reclamation Films Pass Through Fund
Video production to promote addiction recovery services
Traci Lynne Reed Memorial Scholarship Fund
Scholarships
The Ken Reed Scholarship Fund
Scholarship for East Muskingum students
John and Evelyn Rehl Fund
Eastside Community Ministry, Salvation Army, Animal Shelter Society, Brighton Free Methodist Church, Trinity Evangelical Lutheran Church
Restoration Park Fund
Putnam Historic District of Zanesville, Ohio
Matthew B. Robinson Scholarship Fund
Scholarships
Toby and Arthur Rogovin Family Fund
MCCF Unrestricted Endowment Fund
Lawrence D. and Ann M. Rowe Endowment Fund
MCCF Unrestricted Endowment Fund
Jack & Betty Russett Endowment Fund
Donor Advised
Return to top
 
S
 
Schaumleffel Family Scholarship Fund
Scholarship to students in the Tri-Valley School District
Scholarship Central Fund
Scholarship Central
Josephine Sebach Educational Fund
Scholarships
Friends of Secrest Endowment Fund
Friends of Secrest Organization
Friends of Secrest Fund
Friends of Secrest Organization
George W. Sharp & Ellen P. Sharp Muskingum River Parkway Fund
Muskingum River Parkway preservation and development
Frank Sidwell Fund
MCCF Operating Endowment Fund
Cynthia McHenry Shull Fund
Annual scholarship for a graduate of Zanesville High School
Sarah E. Slack Prevention of Blindness Fund
Blindness Research / Macular Degeneration
Jo Anna Snyder Shelly & Phillip C. Snyder Education Fund
Muskingum County Scholarships
The Spirit of Community School Board Scholarship Pass Through Fund Fund
Support of East Muskingum Students
Southeastern Ohio Symphony Orchestra Fund
Southeastern Ohio Symphony
Spencer Charitable Endowment Fund
Finley United Methodist Church, American Red Cross (Muskingum County Chapter), MCCF
The Springs Incorporated Donor Advised Fund
Donor Advised
St. James Episcopal Church Fund
St. James Episcopal Church
The Starlight Fund
Special programs for mental & developmental disabilities
Michael Strohl Scholarship Endowment Fund
Scholarships
Mrs. J. Diehl (Elizabeth) Sulsberger Fund
The Thursday Music Club
Szemetylo Family Donor Advised Fund
Donor Advised
Szemetylo Family Fund
MCCF General Fund
Return to top
 
T
 
Donna J. & David M. Taylor Scholarship Fund
Scholarships
Taylor-McHenry Endowment Fund
Scholarships
Taylor-McHenry/Huntington Trust Scholarship
Scholarships
Team Coby Pass thru Fund
Raise awareness of and support families dealing with suicide and bullying issues
Walt Thieman Scholarship Fund
Scholarship for East Muskingum students
Betsy Ross Thomas Eastside Community Ministry Building Endowment Fund
Eastside Community Ministry
Thomas Family Fund
United Way Endowment Fund
The Corley & Melodie Thomas Endowment Fund
Scholarships
The Corley & Melodie Thomas Scholarship Fund
Scholarships
Glenville Thomas Memorial Pass-Through Scholarship Fund
Vocal music scholarships

Glenville Thomas Memorial Scholarship Fund

Vocal music scholarships
Ray Thomas Family Legacy Fund
Raymond W. Thomas & Eva L. Thomas Restricted Endowment Fund & Ray Thomas Family Fund
Ray and Eva Thomas Scholarship Fund
Ohio University-Zanesville scholarships
The Raymond W. Thomas & Eva L. Thomas Restricted Endowment Fund
Market Street Baptist Church
Thursday Music Club Endowment Fund
Free public performances sponsored by the Thursday Music Club
Nick Tilton Memorial Scholarship Fund
Scholarships
The Times Recorder Regional Literacy Fund
Literacy activities and projects
Robert & Arlene Titko Donor Advised Fund
Donor Advised
TnT Pass Through Donor Advised Fund Fund
Support charieable activities in the State of Ohio
The Asa O. Tom and Geneva Tom Restricted Endowment Fund
Music Ministry of Pleasant Grove United Methodist Church
William L. and Velma S. Toole Scholarship Fund
Scholarships
Tri-Valley Schools Endowment Fund
Tri-Valley Schools
George V. Trottman Fund
St. John's Lutheran Church, Zion Lutheran Church of Adams Township, Otsego First Baptist Church
Return to top
 
U
 
Steve & Terri Ulrich Scholarship Endowment Fund
Scholarships for Perry County residents accepted into professional school to be a medical doctor, nurse practitioner, physician assistan, psychiatric social work, counselor (MSW), or psychologist.
The United Way Endowment Fund
The United Way of Muskingum, Morgan, & Perry Counties
William R. Upton & Dora L. Upton Family Donor Advised Charitable Endowment Fund
Donor Advised
The Donald & Flora Urban Endowment Fund
To be distributed to benefit the poor people of the community by the Community Foundation's Distribution Committee
Return to top
 
V
 
Varsity Foundation Pass Through Fund
Youth Activities
VEX Robotics Pass Through Fund
VEX Robotics Project
W
 
Larry Wade Family Fund
Donor Advised
The Brian & Christine Wagner Donor Advised Fund
Donor Advised
Carolyn Ann Weiner Scholarship Fund
Scholarships for college-bound high school seniors who have faced challenges
Weller Vase in Place Project Fund
Weller Vase Project
West Muskingum Local School District Light the Hill Improvements Fund
Stadium Improvement Project
West Muskingum Performing Arts Center and School Endowment Fund
West Muskingum Performing Arts Center and School
West Muskingum Performing Arts Center and School Fund
West Muskingum Performing Arts Center and School
William J. WIlliams Endowment Fund
To benefit The Wilds
ABC Wilson Fund
Fire safety equipment and projects
ABC Wilson Endowment Fund
ABC Wilson Fund
Jeffrey A. & Lisa R. Wilson Academic Scholarship Fund
Provides annual scholarship awards to West Muskingum students
Wise Family Scholarship Fund
Provides annual scholarship awards
Rue & Faye Wittlinger Endowment Fund
Christian Missionary Alliance Summer Camp
Women's Initiative Network Endowment
Women's Initiative Network
Women's Initiative Network Pass-Through Fund
Women's Initiative Network
Woodlawn Church of Christ Fund
Woodlawn Church of Christ
Celine Wyatt Memorial Scholarship Fund
Scholarships
Celine Wyatt Foundation Pass Through Fund
Scholarships
Return to top
 
X
 
Y
 
Y-Bridge Arts Festival Fund
Y-Bridge Arts Festival
You Will Rise Fund
Provides support for work with individuals and communities that have experienced the effects of bullying
Return to top
 
Z
 
Zane State Scholarship Fund
Zane State College scholarships
Zanesville Academic Endowment Fund
Zanesville City Schools
Zanesville Area Neighborhood Enhancement Endowment Fund
Zanesville Area Neighborhoods
Zanesville Area Neighborhood Enhancement Fund
Zanesville Area Neighborhoods
Zanesville Bicentennial Legacy Fund
Maintenance for Zanesville Bicentennial Monument
Zanesville Concert Association Foundation Fund
Zanesville Concert Association
Zanesville Concert Association Endowment Fund
Zanesville Concert Association
Zanesville Country Club Employee Scholarship Fund

Provide scholarship awards and continuing education grants to employees of the Zanesville Country Club

Zanesville High School Sulsberger Stadium Renovation Fund

Sulsberger Stadium Renovation Project

Zanesville Jaycees Endowment Fund

Zanesville Jaycees

Zanesville Memorial Concert Band Endowment Fund
Zanesville Memorial Concert Band
Zanesville Museum of Art Pass Through Fund
Zanesville Museum of Art
Zanesville Muskingum County Chamber of Commerce Pass Through Fund
To support the Zanesville Downtown Association and other Chamber activities as advised
Zanesville Prize Fund
Zanesville Prize for Contemporary Ceramics
Zion Lutheran Church Cemetery Endowment Fund
Zion Lutheran Church, New Hope Lutheran Church Cemetery
Geraldine Zylinsky Fund
Helen Purcell Home and Muskingum County Animal Shelter Society
Return to top