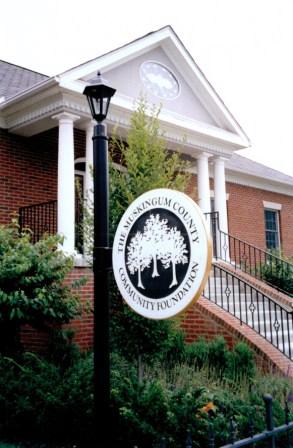 The Muskingum County Community Foundation is a public charity that enables community-minded citizens to make the most of their charitable giving while improving the quality of life in Muskingum County. The Foundation gives individuals, families, businesses, and nonprofit organizations the opportunity to make a profound impact on our community through gifts that give forever in the name of the donor. The Foundation also allows donors to provide immediate gifts to nonprofits through the establishment of donor advised funds.
The Foundation manages a collection of funds contributed by individuals, families, businesses, and estates. The Foundation awards grants to nonprofit organizations serving Muskingum County and scholarships to local students. Gifts to nonprofit entities (such as colleges, museums, etc.) are also made by the Foundation by request of donors.
The Foundation is governed by a board of leading citizens and has knowledgeable, experienced staff members who are aware of the needs of our community. The Foundation's Distribution Committee, which designates grants from the Foundation's general fund, has a majority of members who are not on the Board of Trustees to provide input from throughout the community.
The Foundation is also a resource for agencies and individuals seeking information on gaining funds for capital projects and programs that enhance life in our community. We also identify current and emerging issues in the community, stimulate resources to address needs and opportunities, and prepare our communities for the future.
---
Masthead Photo: The Muskingum County Community Foundation office located at 534 Putnam Avenue in Zanesville